Playing the piano is a requirement in our household.
Period.
My rule is that once my boys are able to play any hymn I request, they can stop taking piano lessons if they so choose. Mowgli started taking piano lessons right after he turned five and Bud began within two months of turning five. When I had the opportunity for us to use and review the
Online Piano Lesson Membership with Teacher Corner
from
KinderBach
, I thought it would be a great fit for our piano playing family.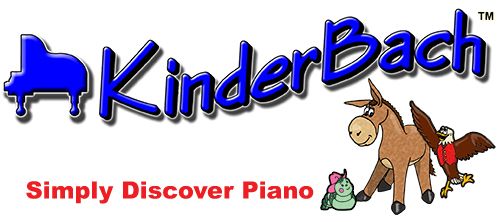 What is KinderBach?
KinderBach is an interactive, online or DVD piano and musical theory program appropriate for children ages 3-7. It begins at the most basic level introducing the black keys, high and low pitches, quarter notes and progresses onto rests, time signatures, bass and treble clef. KinderBach is hosted by Karri Gregory who is also the creator and founder of the program. Karri, along with her fun animal friends, teaches musical concepts such as rhythm, note-reading, dynamics and beats using stories and activities. Each KinderBach lesson is just a few minutes long and includes various methods:
There's movement: Whether it be marching or clapping a rhythm or reaching high or bending low to recognize the tone.
There's coloring pages and activities as well as a corresponding printable to go with each video.
There's stories involving the KinderBach animal crew to help teach concepts.
There's practicing, which can be done on an upright or electric piano.
KinderBach currently has six levels and includes 240 videos. Most of videos we've used so far have been in the 3 minute range, though some of the more advanced videos are longer.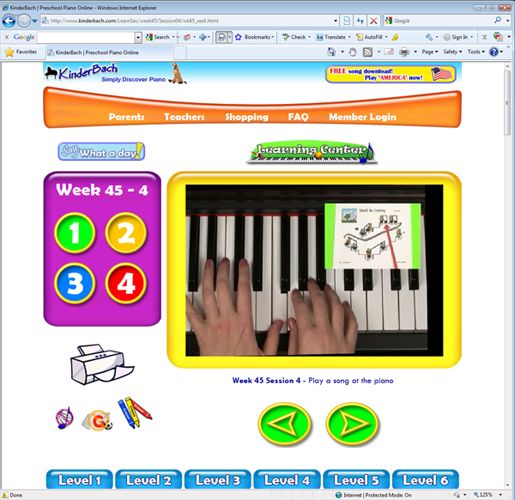 How does it work?
You can use a single membership for an entire household. A membership currently costs $7.99 per month and you'll have online access to all six levels and 240 videos. Each level is broken down into 10 weeks and each week has 4 videos. The program is self-paced and you can easily do as much or as little as the child is interested in doing at the moment. KinderBach requires no previous music or piano training from the child or parent.
How did we use it?
I had grand ideas that Bud (5) and Mowgli (7) would both use KinderBach but I soon realized it wasn't a good fit for Mowgli. In a few months, he will have been taking piano lessons for three years. Even though he is 7 and fits in the suggested age range, he is much too advanced for the program. I looked ahead to see if some of the more advanced levels would be good for him, but he has already learned the more advanced concepts as well. He also seemed too "mature" for the style of the program.
Bud however, was a perfect fit. He took to Karri's enthusiasm immediately and can zip through several videos in one sitting. I printed off a few week's worth of printables at a time and each time, Bud would work straight through until he ran out of printables--he was that excited.
I had to laugh when two year-old, Hawk, wanted in on the action too. Hawk actually began asking to do "Bach" himself. He'd get out a wooden spoon and want to bang on the computer desk while watching Karri and her playful activities.
Here they are tapping a rhythm.
Bud enjoyed using our electric keyboard on the floor near the computer to watch the videos and practice along. Hawk is almost always nearby when Bud does KinderBach!
What did it require of me?
My five year-old is able to easily use KinderBach on his own after I initially log on and start the first video. From there, he is pretty much on his own. When he needed a rhythm instrument, he would get a marker to beat on the desk, a spoon to beat on a bowl or make his own instrument using paper cups, tape and rice. The time commitment from me is very minimal and limited to printing and logging on.
Any Cons?
The only constructive criticism that I have is regarding the quality of the videos. When the videos are enlarged to full screen they get a bit grainy. But, my kids didn't notice one bit and almost always watched the videos in the smaller size anyway.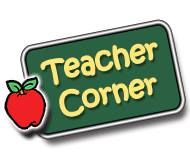 What else does KinderBach offer?
KinderBach isn't just for home use as there is a classroom version. They offer Cd's, MP3 downloads and DVDs as well. Also, in the Teacher Corner you can print off a full student booklet, access teacher guides and MP3 downloads and print Achievement Certificates.
Overall
KinderBach is a good fit for Bud and Hawk. I wouldn't use KinderBach with Hawk (3) solely and expect that he would work through each and every video and coloring page, but rather as a fun and engaging activity for him. Bud is really enjoying the program and I anticipate he will stick with it. I really like that KinderBach can be used with very little involvement from me and that there is almost zero advance preparation involved. I think KinderBach is an especially great program for preschool and kindergarten aged children.
Since piano is one of the top priorities in our home, I can't see us using KinderBach alone without private piano lessons. For us it is more of a supplement; nonetheless, I think a lot of families could use KinderBach on its own and be perfectly satisfied.
If you're interested in trying two weeks of KinderBach free, click
HERE
.
To connect with KinderBach:
Facebook:
www.facebook.com/kinderbach
Facebook for Teachers:
www.facebook.com/classroomkinderbach
Twitter: @KinderBach
Pinterest:
https://pinterest.com/KinderBach/
YouTube:
KinderBach Preschool Piano
Click the banner below to read more reviews of KinderBach.